On Saturday Ryan and I ran our first mud run and had a blast! A mud run is a 5K race with obstacles thrown in with tons of mud. We jumped in mud pits, scooted under barbed wire, and climbed over multiple items. I don't think I have ever put my body through something so crazy!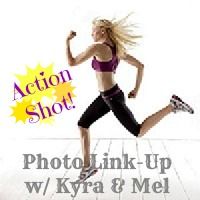 We all took before pictures....The skies behind us threatened to ruin some of the fun, but it wasn't bad at all.
Hubby and I were so excited!
Bo and Jacqueline have run competitively in the past.
And Johnathon was our fifth team member.
We placed third out of the group that started with us, so it wasn't too bad for our very first time!
We completed the whole course in 57:14 and thought that was pretty good since there were so many obstacles.
Here's our after shot....We had already cleaned the mud off and changed clothes by the time we took this one! We were so filthy!
I'm not nearly as sore as I thought I would be today, so I think that's great!