Now that it's almost been a year since I started losing weight, I find myself looking back on times that I noticed there was a serious problem with my weight. I think about family memories we were making and looking back over pictures just feeling disgusted. One that particularly sticks in my mind were pictures from last year's pumpkin patch visit. I have used many pictures from that day to show you all how much I have lost.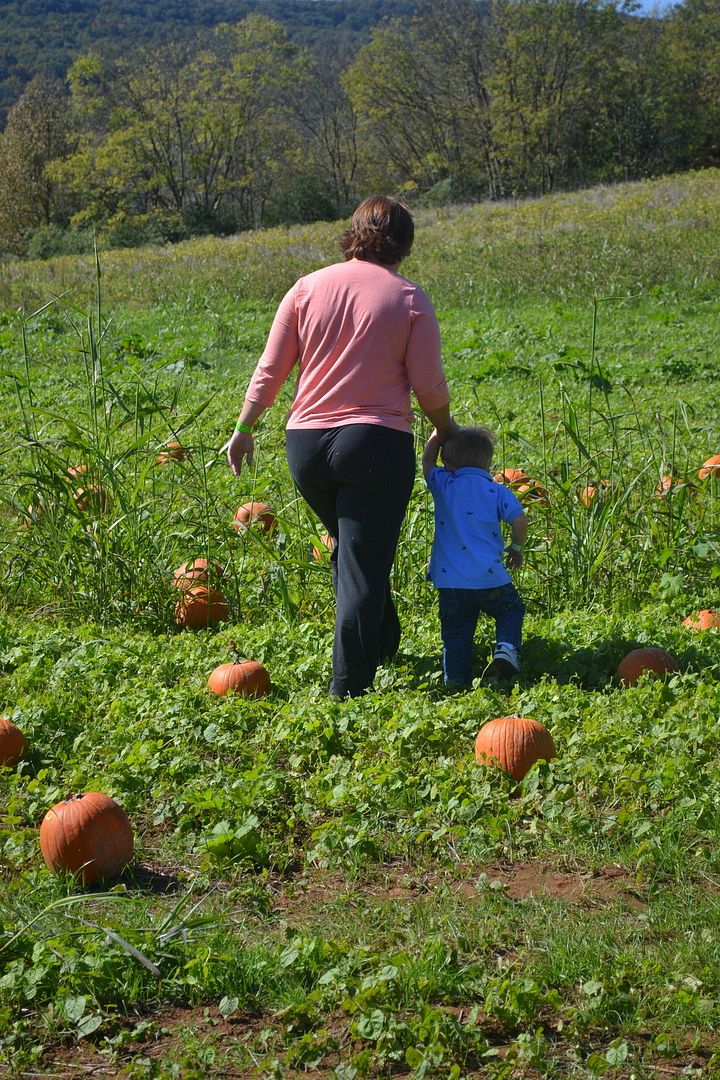 Last year I turned Ryan loose with the camera to document this special time for Caleb. It was the first year we finally got to help him pick out a pumpkin. I was so excited and couldn't wait to capture the moment on camera. When we got home and I started to look at all of the photos, I was just devastated. At the time I felt like I just ruined them. It's still hard to look at them sometimes. I can handle them much better now because I know that I'm not the same.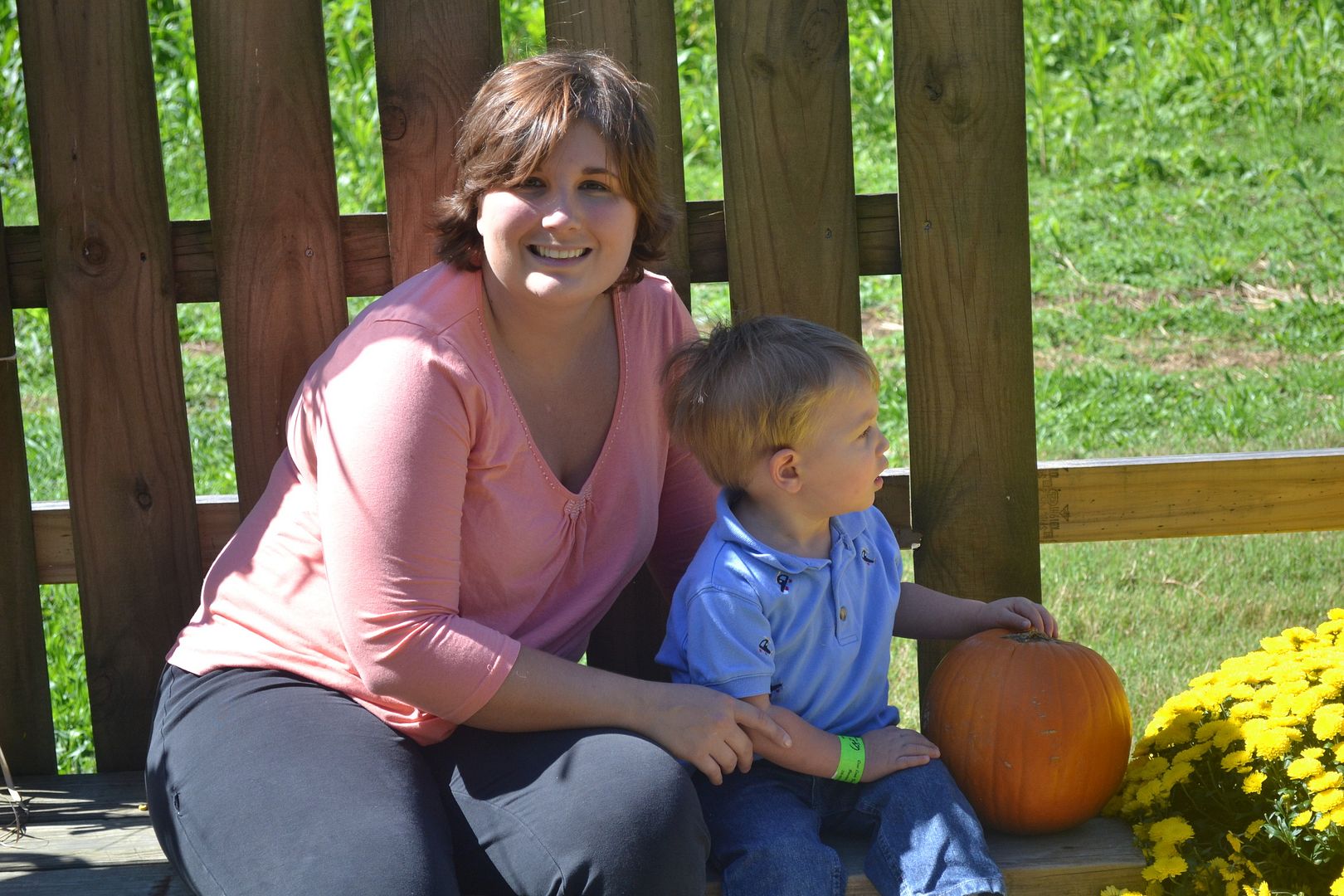 I haven't reached my goal yet, but I am thrilled with my progress so far. Here's me a year later...
Yep, Ryan took pictures of my butt and I don't mind sharing them this year....
It's not perfect, but it is progress....For the first time in years, I can accept the way I look. I don't feel like I look horrible anymore. For me, this is a huge step.