So, what happens when you spend a year and a half working towards something and finally pass your goal weight?
Well, duh!
On Saturday my supportive, amazing husband agreed to take me to my favorite outlet malls to finally spend all that birthday money I've been holding on to! I've waited and waited for this moment!

Ryan's cousin agreed to be my shopping buddy for the day. I've always loved Old Navy's stuff so we absolutely had to stop there first!
Until this weekend, there has never been a time in my life that I've walked into a dressing room with piles of clothes and loved every single piece I tried on.
When I was bigger, I'd find these cute clothes and try to shove my butt into the latest fashions. Most of the time I walked away empty handed and depressed. That totally didn't happen this time.
After a little break, we set out again. It's been so long since I have actually enjoyed clothes shopping that I was really kinda lost. I don't really know what kind of things I love anymore. We stopped by Gap and I realized I still really love anything they have!
We've got a beach trip coming up so I had to have some cute options for vacation.
When we finally got done, we were all kinda like this:
I got so much for my money by going to outlet stores. I ended up saving over $160 on all of my clothes.
I have plenty of options, right??
Now, that's how you celebrate losing 28% of your body weight!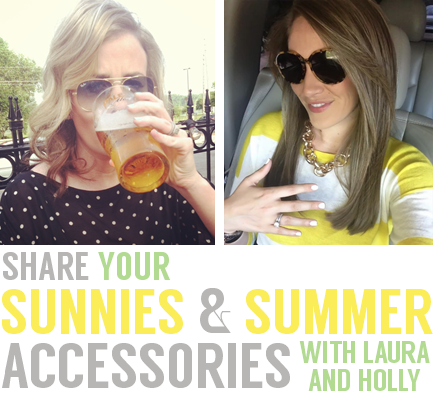 My sunglasses are Chanel. They were actually given to me and I love them like crazy!