Good Monday morning!
Last week we had so many amazing people linking up with us.
Don't forget about my
Skinny Pack Giveaway
from It Works Body Wraps.
If you link up with us today, would you grab our blog button? We'd love to spread the word and reach as many people as possible! Also stop by all of the hosts and follow them when you get a chance. I know you will love them all as much as I do!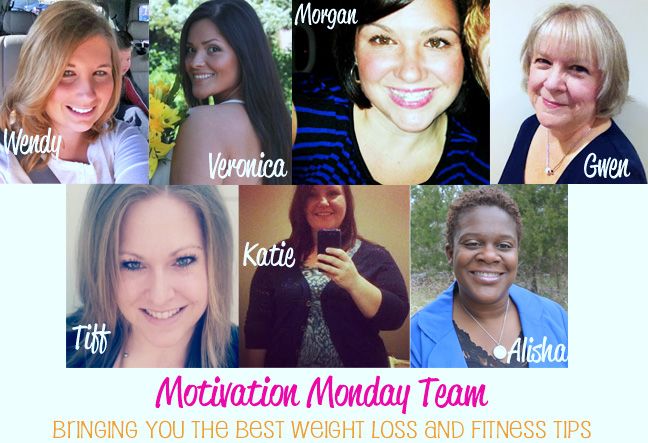 If you're looking for the ladies' blogs, you can find them here:
Wendy @
Daily Dose of Del Signore
Veronica @
V Watts' Thoughts
Morgan @
Fat to Fit Confessions
Gwen @
Sky n Surf
Tiff @
The Fit Train
Katie @
The Carb Monster
Alisha @
Coily Locks
My girl, Leigh Ann, from
Elle Noel
linked up with us last week and I just knew I had to feature her. I have read her blog for a while now and I just love everything about her. Look at what an amazing transformation she's had...
Last week she shared how to pull off this whole healthy lifestyle...
She summed it up perfectly! I've always had trouble with the patient part!
Stop by and make yourself one of her newest followers.
I want to share my favorite breakfast with y'all today.
Then I stir in cinnamon (maybe half a teaspoon) and add chunks of pineapple, strawberry, mango and sliced peaches. I let it cook just a little longer and enjoy! Sometimes I'll put whatever fruit I have on hand in.
This oatmeal doesn't need any extra sweeteners and actually tastes more like dessert with all the fruit in it. It's quick and easy, but keeps me feeling fuller longer.
It's good every single time!
Okay, now let's get to the link up part!
I can't wait to read what you've got!