I really struggle with decorating. I joke about it all the time, but I have no creativity. My mom got all of that and obviously did not bother sharing it with her daughter. When I first moved out, my mom was the one decorating. Starting with a blank slate is overwhelming and stressful to me.
Over time, I have finally developed my own style in decorating. I am comfortable with what I like and what works for my family, but sometimes I don't know how to take that next step...
Somehow I never can translate a certain look from an inspiration image into reality.
I've featured Heather's Etsy shop on my blog before. Since featuring her on the blog, she has taken her business to the next level. For those of you who struggle with decorating like I do, she is now offering design help! From choosing paint colors to picking out the right pieces of furniture, she can guide you from start to finish.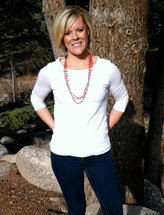 Warner Decor offers practical design options for real life. While I love looking at big fancy room with thousands of dollars worth of furniture and accessories, it's just not my reality. I'm not the girl who spends that kind of money on furniture that will not hold up to my husband and son. Heather will help you chose the style and accessories that fit your life and your family. Don't waste unnecessary time and money elsewhere.
Heather is currently partnering with Deciture.com, a website which promotes various national brands like Home Decorators, World Market, One Kings Lane, Lumens, and Belle and June. Deciture allows her to help select items for individuals who need help choosing decor pieces for their homes, or just need a little guidance or encouragement in the decorating world. She is able to do this through responding to individual emails or posts on Houzz.com.
This is a great resource for those of you who may need that bit of confidence or direction when facing decorating or furniture decisions!
You can check out other people she has helped on Houzz.com by visiting this website: http://www.houzz.com/pro/warnerdecor/warner-decor
I honestly think you will value her opinion and services as much as I do!
* This is a sponsored post. All opinions are my own!