Many of you write to me each week asking about certain products and my thoughts on them. I love being able to give you an honest answer for the things I love and the products you can steer clear of. Several people have asked me to join their team along the way to sell different products. I think one of the best things about my blog is that I don't sell anything. I am open to different things that work for different people. If something works for me, I want you to know about it. If something doesn't work, I don't want you wasting your money on it! I am not a distributor for anything and I like keeping it that way so that I can recommend things without you thinking it's just a scheme to make me money.
Several people have asked me about my thoughts on Advocare. I admit that there are some great before and after pictures circulating the internet that are all ties to Advocare. I even have some friends and family members who highly recommend it. Even my gym sells it. Surely there must be something to it, right??
Sweet Ashley sent me a 24-Day Challenge Kit to review and we're going to give it our best shot!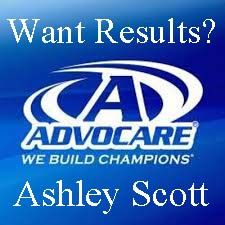 I'd love to share some the 24-Day Challenge Results she sent me! You can really tell an awesome difference in the midsection.
I am excited to try it out and see progress! I'll let you know how it goes... or you can go ahead and try it with me! If you order from
Ashley
, let me know and we'll email our progress back and forth. You can ask us any questions along the way!