Hi, y'all! Thanks for stopping by.
I'm Wendy, the writer behind Daily Dose of Del Signore.
I began this blog when my son was a couple of months old.
I wanted to share our life with our family and friends, but it transformed into so much more.
I'm a Southern girl living near Chattanooga, Tennessee.
I am blessed with a wonderful husband and sweet little boy. I married Ryan on August 1, 2008.
He's my best friend and biggest supporter!
Then we were blessed with the sweetest little boy in November of 2009.
I adore being his mom and he brings such joy to my life!
I am a Christian and we truly have a wonderful church home.
Currently I am preparing for my Zumba certification. I never imagined I would go from being sedentary and obese to fit, healthy and leading songs in front of an amazing group of ladies!
I am without a doubt a Pinterest addict and you can follow me anywhere I hang out online:
In November of 2011, I set a goal to lose 61.5 pounds and I have documented my weight loss journey along the way. You can catch up here: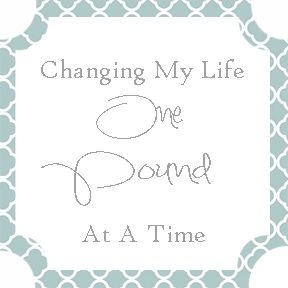 Since then, I've gone from this:

To this:



My husband and I are restoring a Chris Craft boat that was salvaged after an EF3 tornado hit the marina where we work on March 2, 2012.



I love to cook, decorate and DIY everything!

We are a loud, busy, and crazy family so you'll see plenty of that here.




Some of my most popular posts can be found here:





Orange Creamsicle Cake Balls




My Weight Loss Timeline




Our Foyer Transformation




Eat Clean....The Beginning




One Pound At A Time




Love and Fat




It Works Body Wraps Results




Then and Now




Goal Weight





(

Site content is intended for educational and entertainment purposes only. Such content is not intended to, and does not, constitute legal, professional, medical or healthcare advice or diagnosis, and may not be used for such purposes. Always seek the advice of your physician or other qualified health provider with any questions you may have regarding a medical or wellness condition. You should not act or refrain from acting on the basis of any content included in, or accessible through, the Sites without seeking the appropriate medical or other professional advice on the particular facts and circumstances at issue from a doctor or other trained health care professional licensed in the recipient's state, country or other appropriate licensing jurisdiction.

)