Welcome back to Motivation Monday! We had some great posts linked up last week and I was just so excited to read everyone's updates. Y'all are seriously amazing!
If you link up with us today, would you grab our blog button? We'd love to spread the word and reach as many people as possible!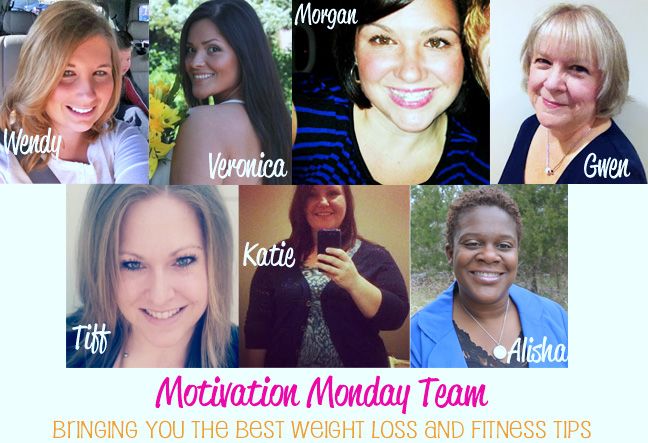 If you're looking for the ladies' blogs, you can find them here:
Wendy @
Daily Dose of Del Signore
Veronica @
V Watts' Thoughts
Morgan @
Fat to Fit Confessions
Gwen @
Sky n Surf
Tiff @
The Fit Train
Katie @
The Carb Monster
Alisha @
Coily Locks
Oh! And if you like my blog even a tiny little bit, would you mind following me?
Mama Tay LeMay
linked up last week and she's lost 50 pounds! She gets into the whole food prep thing. So if you're looking for more prep tips, hop over to her blog.

Linked up with